Was time for a new experience, so we thought we'd try a monohull with a larger cabin that our Corsair trimaran.     Giving up the Corsair would be a sacrifice, but my brother Jim in Vermont bought her from us, so we'd relocated her back east where she will live on the waters of Lake Champlain and the coastal north-east.   I look forward to sailing with Jim on her back there!
But how to find a monohull that could be as fun as the fast Corsair?    Well, it wouldn't be likely as fast, considering that the largest practical monohull that can be day-sailed on the Columbia is at max about 40 feet.   But it could be fast for a monohull.   So in spring 2017 I hunted for 35-39 foot monohulls in the <100 PHRF range and that narrowed it quite a bit.    Found this 2011 Beneteau First 35 in Seattle, struck a deal, and brought her down to Portland.   She really is a fast, powerful boat.
We rather fly asymmetrical spinnakers, so to fly these with enough room in front of the forestay for an inside jibe, we added a J-boat like bow sprit. Becker Enterprises did the amazing work on the installation/fabrication. I added a bobstay so we can also fly a Code-0 using a top-down Harken Reflex II furler.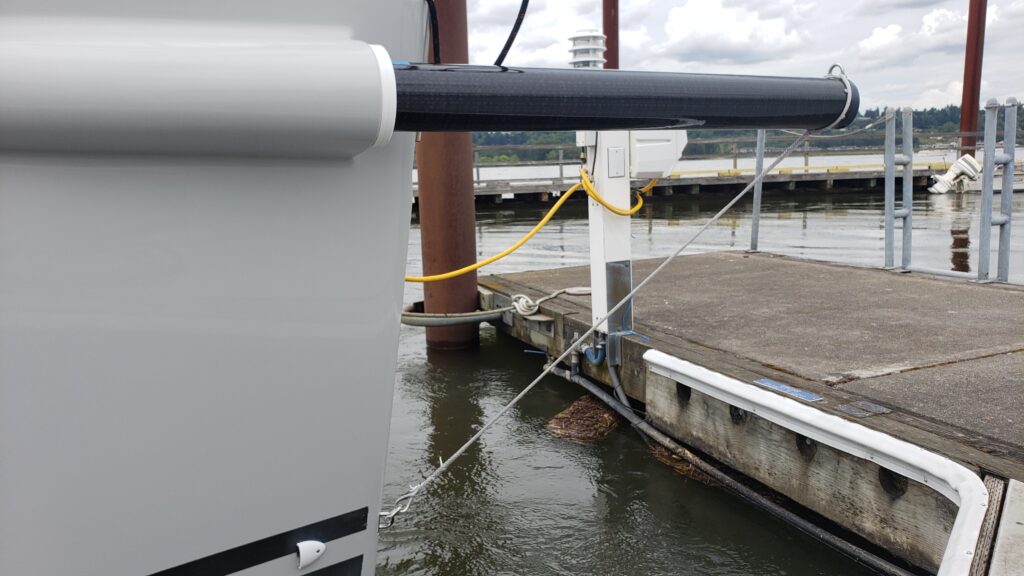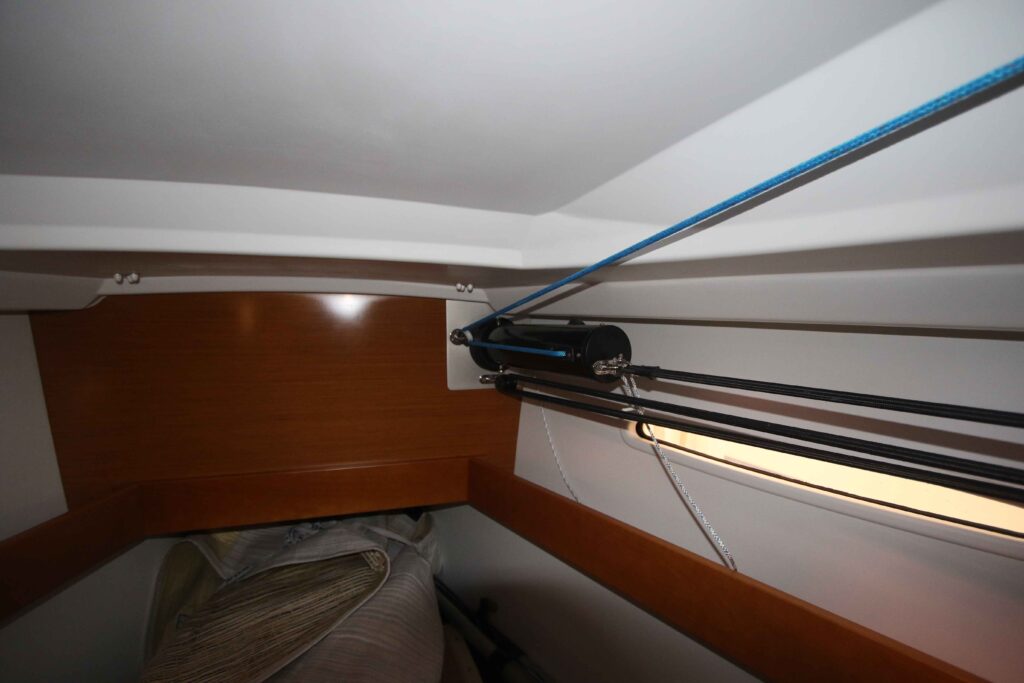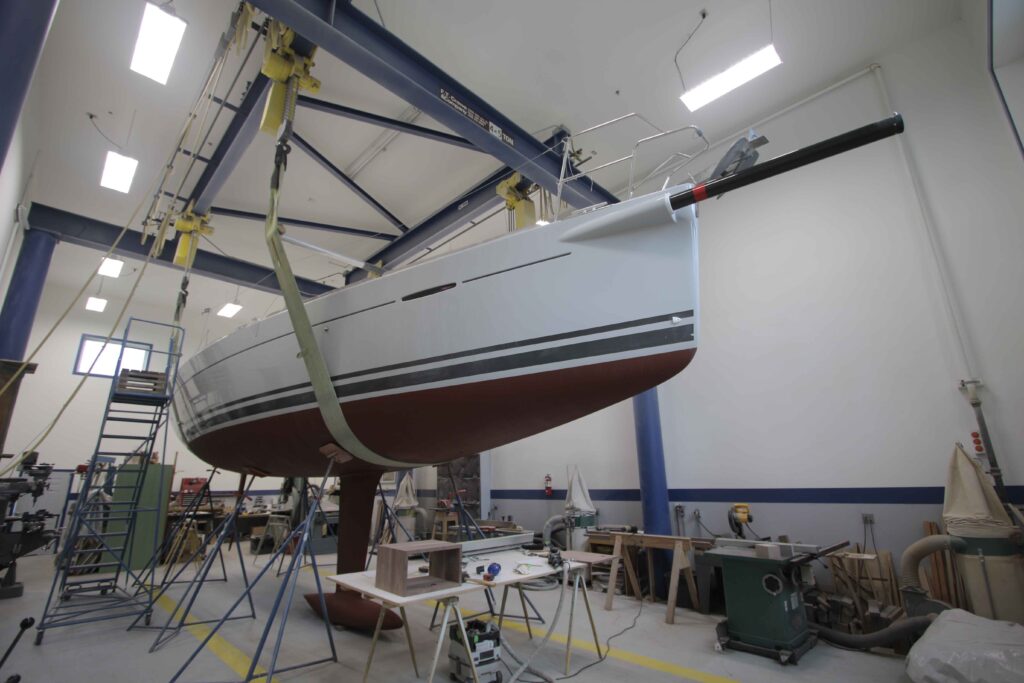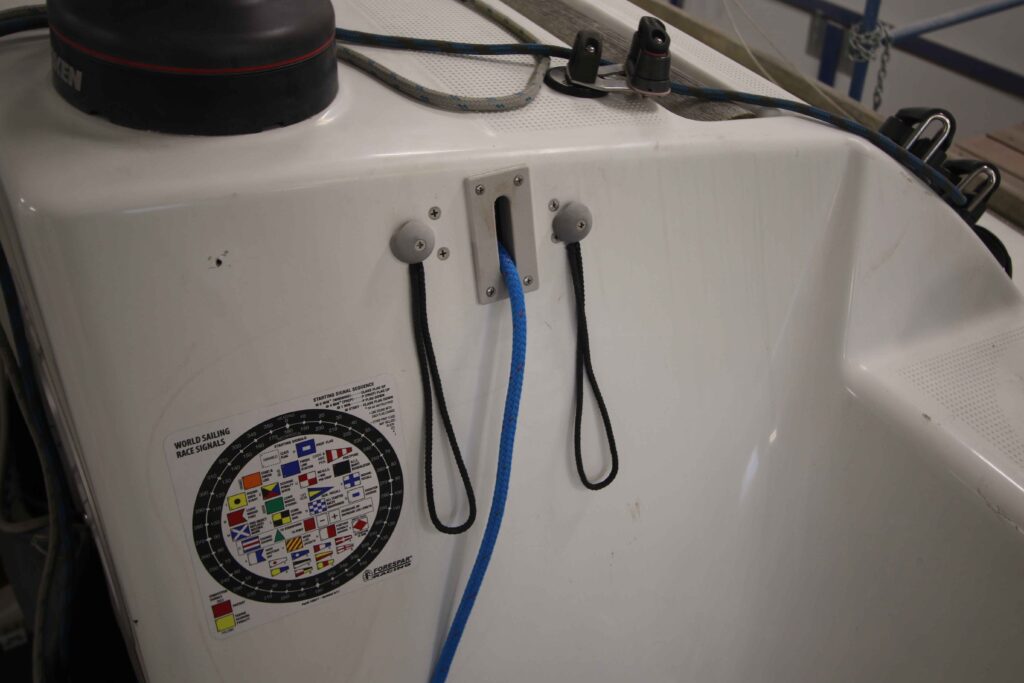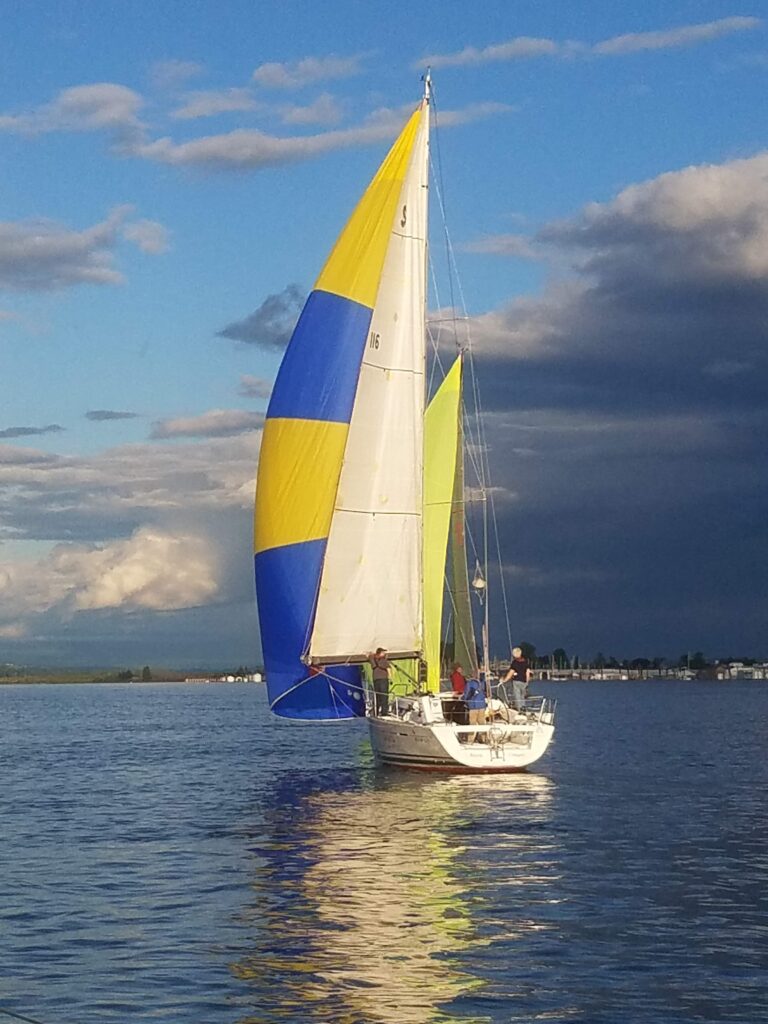 Decided to get a Carobonautica wheel that is 4″ in radius smaller than the stock wheel so that I can get around the helm easier when single handing. The new wheel is much lighter too, so helm feel is improved. After one race season with it I'm convinced it was a good investment.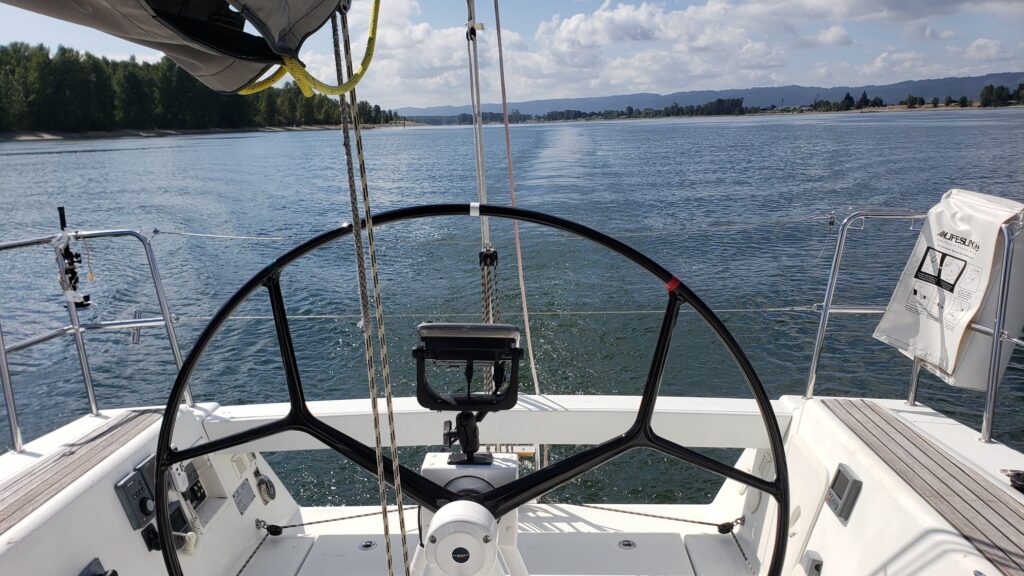 Added a bobstay to support higher loads on the bow sprit and got a new North code0 in 2020, flying off a Harken Reflex2 top down furler. Had good reaching conditions a few times this season and really like it. It's harder to furl, in a blow, than I was expecting, but still working on the setup of the continuous furling line which I think is experiencing too much friction through the stanchion mounted fairleads.